Ares manufacturing plant is strategically located in the capital of North Western Province (Kurunegala). Inclusive of well trained, educated, predominantly scientists, our state of the art facility is equipped with the latest manufacturing equipment.
Our factory has quality control, and R&D labs, as well as one of the only microbiology labs in the country. All Ares products manufactured in our factory adhere to standards set by the Ministry of Health in Sri Lanka, and GMP standards in safety and quality.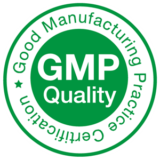 Euro Cosmetics Manufacturers (pvt) Ltd is committed to formulate, manufacture and dispatch, Ae Solutions ensuring customer safety, high quality & efficacy, presenting a wide range of skin care and hair care cosmetic products to delight the customer by exceeding their expectations.
To achieve this we comply with the applicable requirements while maintaining social & environment responsibility and effectiveness & efficiency of all our key and support processes, managing risks and opportunities of the activities and continually improving the quality management system